CRY NO MORE - CRY NO MORE (Rough & Ready Records)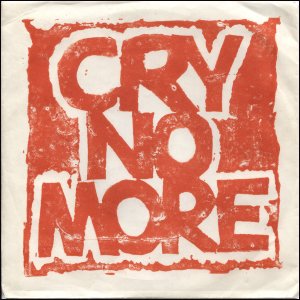 For large scans of the images, click on the images: you may need to use the zoom feature in your browser to see the full image
Vinyl
See also hand lettered New York Club, Kassel reissue (?) dated 21 Jan 1990.
Back to main Cry No More singles page
Back to Roy Hill singles page
Back to main Chas Cronk page
Back to main Related artists page

VINYL
UK 7" releases
"Cry No More"//
"Edward"/"Quality Street"
(Rough & Ready Records, RR1, 1986?)
Self produced by the band, featuring tracks from their first LP Smile, so most likely came out in the first half of 1986 (their first single on Parlophone, Real Love came out later that year).
There seem to be two releases, one in colour (in Ali's collection), one in glorious black and white (in my collection) - I'm guessing the initial release had the coloured sleeve, with numbered, hand coloured singles inside, but when they ran out of the first batch, they opted for monochrome.
The track details seem as though they are hand-printed. In the UK we used to have something called a "John Bull Printing Outfit" (check it out with a Google search) with rubberised letters that sat in a wooden or plastic frame, which you pressed onto an ink pad and then applied it to your surface. Looks like that here (where there wasn't quite enough ink and letters are not fully printed, Roy has topped up with red ink). As well as that, it looks like Roy's hand lettering varied with his mood - so there are likely to be many variants. In fact they may all be unique! Two shown below (both from Alison's collection).
Initial colour sleeve release - with lyric insert (*)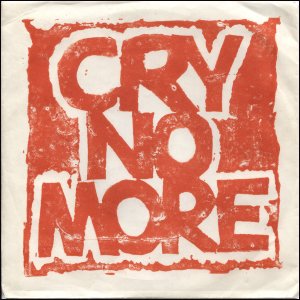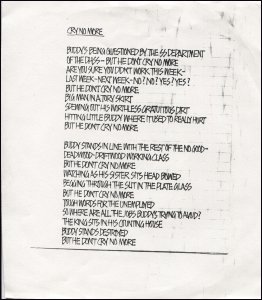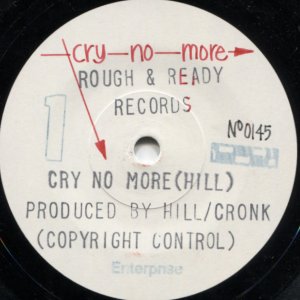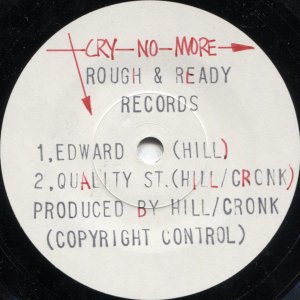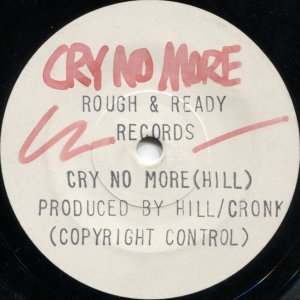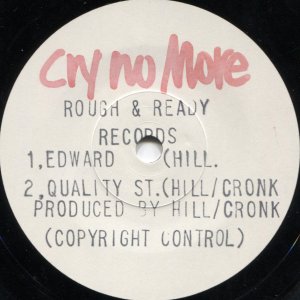 Colour sleeve release
This has a rather washed out printing of the colour sleeve and there's no handwritten artist name on the labels. No lyric sheet in my copy.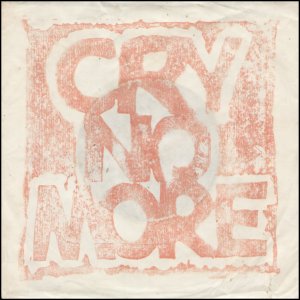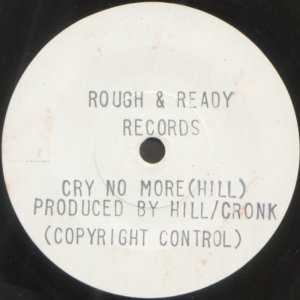 Subsequent b/w release
No lyric sheet.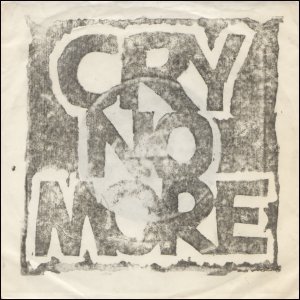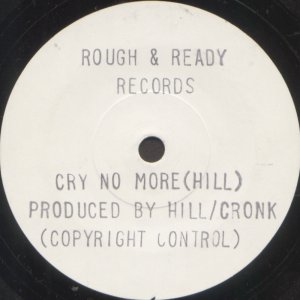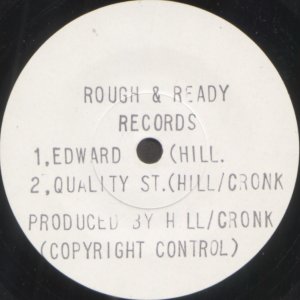 Back to main Cry No More singles page
Back to Roy Hill singles page
Back to main Chas Cronk page
Back to main Related artists page