DEJA FOU - REVIEWS AND COMMENTS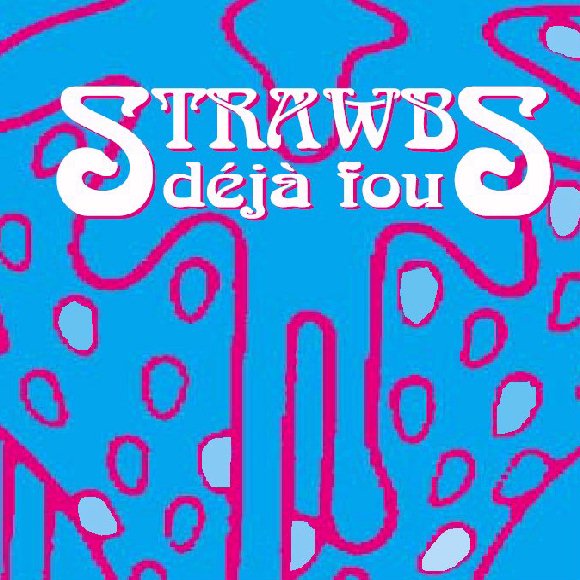 Contrents
Back to main Deja Fou page



A CLASS ALBUM - preview by Dick Greener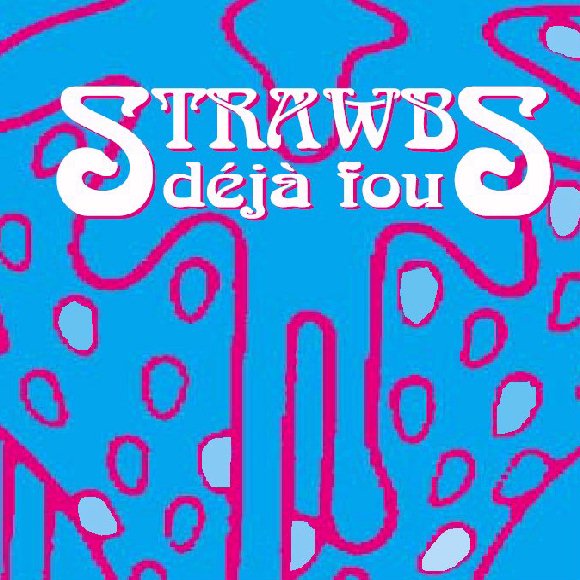 Having heard the whole thing through at the playback party at Kenny's studios the other week, I've been privileged to have access to a near-final version of the album over the last few days and have played it to death on the car CD player - here's a a track by track preview of what's to come.
The opening track is an atmospheric instrumental - think the Acoustics' version of "Ghosts", with various melody lines interweaving. The opening few chords are Dave C playing yet another instrument - the chromaharp, soon joined by Lambert on guitar, Chas on the bass. Hawken adds some mellotron and then with Rod Coombes arriving on the scene with precise little drumbeats, it segues into the second track (you could arguably count them together as one).
"Under A Cloudless Sky" is a classic Cousins song - verses over guitar figures and mellotron, replete with Cousins wordplay, swelling key changes leading to a louder middle section with massed Strawbs harmonies, and Townshend-esque guitar work from DL. Finally an acoustic guitar coda from DC, and a great ending. You're singing the simple refrain for days afterwards.
"Face Down In The Well" is familiar to many who've seen the boys live in the acoustic format and who have been looking forward to hearing a studio version. Here a Robert Kirby string arrangement, played by various members of the LSO, picks up the melodic theme handled live by Brian on nylon-string acoustic. Cousins' superlative vocal is even more haunting than it is live, well up in the mix, joined on very effective harmony vocals by Chris While and Julie Matthews.
The other familiar number is "On A Night Like This", which, live, never quite hit it for me. Here, it's a perfectly realised fun song - think "The Desert Song" (and in my view a potential single release), very tightly put together, with some of the "La Bamba" feel noted by those who heard it live de-emphasised. Cousins plays mandolin, there's nice double-tracked acoustic and electric guitar from Lambert and some tight dynamics and vocal touches. I can see it on Top of the Pops ....
Dave played "If" solo at the last NPL Teddington show, and it fits well into its studio clothes - a classic Cousins love song: if you liked "So Close And Yet So Far Away", you'll love this. Cousins' voice in its lower register, crooning a ballad rather than squealing rock lyrics, well mixed and produced, a complementary (and complimentary) string arrangement.
"Cold Steel", the first of two Lambert-written songs is excellent too, the instrumentation superb, with DL taking the main acoustic guitar riff, and DC playing an eerie banjo line throughout as well as a little mandolin (see how he manages that live!). Almost "Witchwood" for the new millenium. Bass and drums drive the song along, with a restrained electric guitar part added on top. Some have commented in the past that Dave Lambert doesn't always write in a Strawbs idiom (e.g. "Little Sleepy"); that's certainly not the case these days - both his songs on this album (as was the case with other recent numbers, "Ten Commandments" and "Inside Your Hell Tonight") are definite Strawbs songs, and fit like a glove.
"Sunday Morning" is stark and beautiful, again with Chris and Julie adding background vocals, over a percussive guitar part from DL. Perfect DC vocals clear as a bell.
Dave's homage to "Jerusalem: the dark side" is "This Barren Land", cunningly adapting the theme of that famous song to a modern - and less happy - age. It builds from quite a gentle upbeat start (think "Out In The Cold"), launches a fine "guitar hero" solo from DL, building to a driving rock treatment underpinned by Chas and Rod with more Lambertian chordwork, some sinister keyboards from Hawken and classic Cousins rock vocals.
"When The Lights Came On" is Lambert's second contribution, very Strawbs, starting from an acoustic riff, building to power staccato chords, with Hawken's piano underneath; reminiscent to me of the feel of "Promised Land". A lovely french horn figure from Robert Kirby fits perfectly into the rock backing.
"Russian Front", the only track written by the band as a whole, starts with some percussion and squirty electronic noises from Hawken. It then cranks up a gear for the verses and leads into a longish instrumental in a Russian vein section, giving Hawken chance to stretch out, as well as featuring a solo from Lambert, "doing a balalaika" on the guitar. It'll make a cracking live number for the band, a la "Tomorrow" or "Down By The Sea".
Change of mood for "Here Today, Gone Tomorrow" - Cousins at his soulful, romantic best, over piano by Hawken, and strings once more tastefully arranged by stringmeister Kirby. Dave's vocal captures the emotional lyrics superbly.
Final track is going to come as a surprise - "NRG" (previously known as "Energy") starts out with authentic noises from an Cairo street (as collected by recordist Chas Cronk) and segues into a driving, Eastern-influenced song, with Cousins' vocals reminiscent of a manic Muezzin calling the faithful to dance. Coombes' percussion is outstanding, and there's some superb DL guitar. Reflections of "Tell Me What You See In Me" from Strawbs, thoroughly brought up to date in a modern context. If the Strawbs ever get into the dance charts, this is the number that'll do it.
A class album - recorded at Kenny Denton's KD Studios in Chiswick, produced by Dave, engineered by Kenny with assistance from Chas, it captures the excitement of the seventies Strawbs feel on some excellent new songs, performed with verve and style by one of the all-time classic Strawbs line-ups.

THANKS FOR OUR ANNIVERSARY PRESENT DAVE - Barry Smith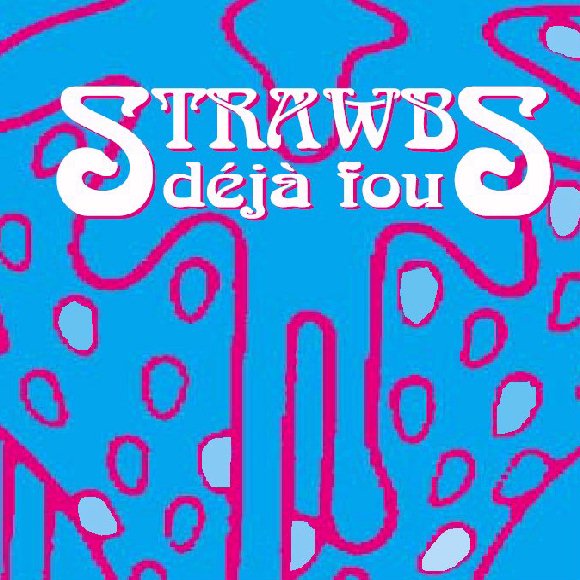 This is a kind of review of Deja Fou with a story attached. Having just received the album I was immediately taken by "If". No disrespect to the other songs some of which are exceptional, but "If" is an out and out classic love song.
It's the morning of our Silver Wedding anniversary party and me and the wife are driving over to Great Yarmouth to pick up a cake for our party. I then said to my wife who is a great Strawbs fan, I know you have not had time to listen to the Deja Fou album yet but I want you to just sit back and listen to the track called "If".
After she had listen to it, she then went through all the words on the CD sleeve and said that it is classic Cousins. She then said 'please bring it to our party tonight and ask the DJ to play "If" and you can dance with me to it'. I did just that and the words were so fitting to our special occasion, and others got up and danced to. With words like 'If I should bless a thousand brides I would never find one as sweet as you, for every thousand high spring tides, there could never be one to compete with you', I know this song made her night.
If I could just briefly mention the rest of the album, I initially found it hard to get use to, as it is such a mix of rock and acoustic sounds. It is a bit of seventies, eighties and nineties, but the more I listen to it the better it sounds. And I can now say that Deja Fou is a fine album.
One thing that is outstanding are the words, and beyond any doubt this is Dave Cousins at his very songwriting best. However you cannot give Dave all the glory, Dave Lambert's "Cold Steel" is a crackingly well written and delivered song. With words like 'Lonely have you ever felt lonely, like you're floating on a deep sea and the world is somewhere else', I should imagine most of us have felt like that at some point in our lives. But these few words of a song say so much, you can easily connect with them.
My wife now has a new favourite Strawbs song called "If". I know it will always hold special memories for her, and for me, thanks for our anniversary present Dave.

BRITISH PROGRESSIVE FOLK ROCK PURISTS - Ken Levine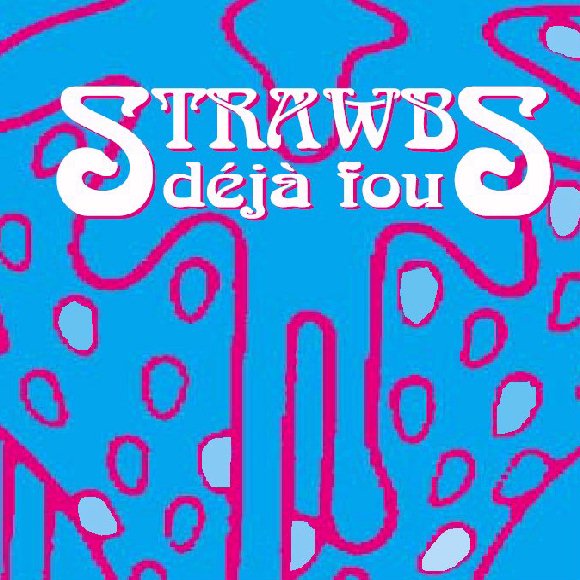 Of course, the term purist is an oxymoron in the mix of genres that the Strawbs have been plying for more than 35 years and that the Hero and Heroi/albtrack/ghosts lineup here re-united helped to shape in the 1973-1975 period. The cover art is misleading, suggestive of the flower power era that Dave Cousins so disses in the epic "Round And Round".
This is a modern yet timeless album of fine songs, some treading new ground for the band, like the gutsy "Cold Steel" with its solid banjo, mandolin and punchy Dave Lambert vocals, or the Arabic and east Indian "NRG". Other songs harken back to the very early days, in particular "Sunday Morning". The gothic "Face Down In The Well" and the gorgeous ballad "If" both reflect the lessons learned from Dave Cousins' unplugged years with Brian Willoughby and the Acoustic Strawbs Baroque and Roll in both their starkness and their tasteful string arrangements.
The progressive era is represented by the moodiness of the sublime "Under A Cloudless Sky" and the rollicking "Russian Front" with their acoustic guitars, multilayered vocals, and keyboard flourishes. Even the Nomadness/Deep Cuts/Burning For You period is referenced in "When The Lights Came On" and "Here Today Gone Tomorrow", or the latin inflected rocker "On A Night Like This", that might be a hit in a just world.
At times Dave Cousins' voice shows its wear, especially trying to hit notes that are a tad too low, as in "This Barren Land", and it would have been nice to have Lambert share lead vocal duties on one song, perhaps on the louder parts of "Under A Cloudless Sky", when we think of the power of such duets in "The Promised Land" or "Ghosts". In addition, for a Strawbs album it seems somewhat underproduced, which works to good effect as often as not, and the geographic separation of group members, in particular John Hawken, makes it feel like less of a group effort than might have been desired.
These shortcomings are more than compensated by the return of Dave Cousins as a master songwriter and wordsmith, with his best work in this regard since the early 70s, and the reaffirmation of the band as inimitable purveyors and visionaries of a style that is here today and will be here tomorrow. In fact, there is no one else in sight.

WHAT A DELICIOUS MADNESS IT IS - review by Joannie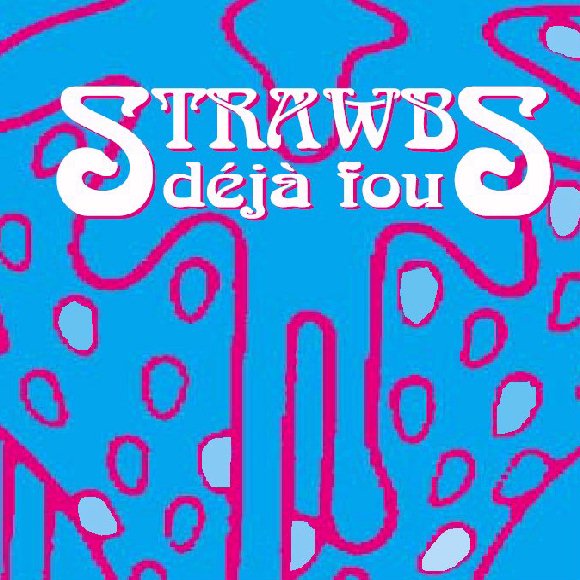 Ken Levine's comment "I was starting to think I was the only one who regarded this album highly.... the breadth of what the Strawbs have done over the years and how this album pays homage to that but breaks new ground in the process" pretty much sums up my feelings about Deja Fou, also. It has its roots in the past but definitely exhibits the combined influences of more mature musicians with 25 or so more years of experiences to colour their music.
Look at it this way: once upon a time five very talented young guys got together to record some music. The climate, both globally and personally for some, wasthat of change and turmoil. Their musical backgrounds, quite varied, as well as their ideas and inspirations (and aspirations, no doubt). All of their expertise, their musical ideas and inspirations combined, seasoned with their personal experiences and unique personalities, each in turn adding a part of themselves to the mix, and they created an excellent album. And then another...
But over the years, each of these guys went off in their own direction. Some continued to make the same music, but with other bandmates. Some went off to explore entirely different musical territory. They had lives and jobs outside the music, as well. They traveled to many far and exotic places all over the globe, gathering more and more experience wherever they went. Their horizons broadened. Their mastery of their instruments grew even stronger. In essence, they all grew up, grew older, matured and mellowed.
And then they came together (with some help from modern technology) to make more music. The climate, globally, was of change and turmoil, but of a different sort, perhaps even more dire than it was some thirty years before. The musicians themselves, with the passage of time, had come to places in their lives that were mostly more comfortable than they were in younger times. Of course they still all knew and, I am sure, deeply felt, the magic that they once made together, but there was now so much *more* within each one of them to share, so naturally there was more to bring to the music. Once again, they conjured their magic, but they were no longer quite the same people they once were, having each collected a different type of wisdom on their travels, so the music they made seemed the same, but somehow different... once again, the flavours of the unique musical stew that is The Strawbs had subtly shifted, evolved, matured... ripened? and they created a new album, for the new times.
This is Deja Fou. Once again they are all mad! And what a delicious madness it is.

PAINT A PICTURE - review by Ken Prospero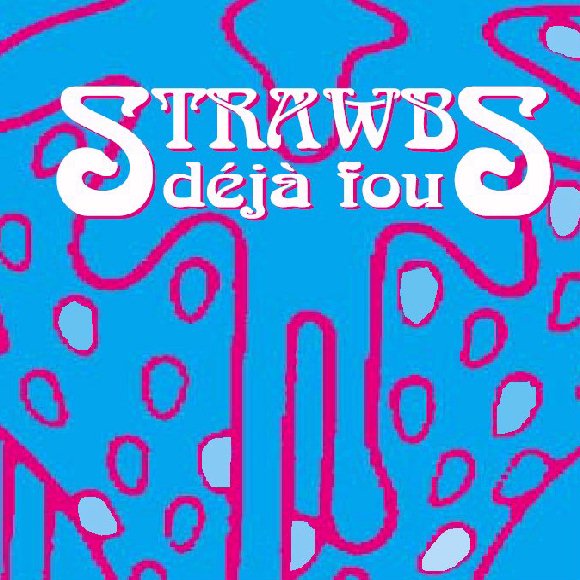 Deja Fou is the first album of all new material by Strawbs in a decade, and it's nice to see that the boys haven't lost their edge.
Fans of Strawbs will undoubtedly know that the band had undergone many personnel changes over the years. Deja Fou sees a reunion of the 1973-75 line up that recorded Hero And Heroine and Ghosts. This is also the line-up that recently toured the US and Canada.
The album itself is a combination of styles with some several songs being largely acoustic, and other songs more electric and rocking. Overall, the album works well. However, the album lacks the characteristically strong keyboard work that Strawbs were known for. (Hawken doesn't appear on several of the acoustic tracks, and on the others, I found the keyboard work more subdued than what we've heard in the past from this band.).
Stylistically, the album represents a definite development of David Cousins' and Strawbs' style. Several songs paint a picture and create a mood with music and lyrics and are amongst their strongest pieces. Other songs songs are in the style that fans have seen in the recent Acosutic album (Baroque And Roll) as well as David Cousins' recent collaberation with Rick Wakeman (Hummingbird).
The first two tracks on the album, "Riviera Del Flori" (Cousins/Lambert) and "Under A Cloudless Sky" (Cousins), are classic Strawbs Prog music. They are really one work (a la "Remembering/That Was You And I (When We Were Young)" from Ghosts). The song has a feel that makes one feel as if one were floating through the sky on an afternoon. Similarly, "Sunday Morning" (Cousins/Lambert) also has this dreamy quality, and painting a perfect picture with the words and music giving you a feel of a lazy Sunday morning. A third song where the music and words paint a picture is "This Barren Land" (Cousins/Lambert), which starts out acoustically, then builds to a crescendo powerfully punctuating the point of the song. This song has a lot of power, and after listening to the album a few times is my personal favorite song on the album.
"Face Down In The Well" is a David Cousins composition that the Acoustic Strawbs have been playing in concert for the last year. This version adds some strings, and fills out the melody, this track is the kind of ballad that we've come to expect from David Cousins. "On A Night Like This" (also played by the Acoustic band in concert, written by David Cousins) is a jaunty tune with a latin beat and reminiscent of "La Bamba" in the beginning -- (who'd have thought it!!). If there's a single from the album, this may be it. On listining to this and others, I detect a Spanish/Latin influence on Cousin's songwriting that was not present in his earlier work.
"If" and "Here Today Gone Tomorrow" (both Cousins) are further acoustic numbers. Both are romantic ballads. "Cold Steel", a David Lambert song takes the album in a different direction -- this a Rock song, pure and simple -- if the band had more popularity, I could see this song receiving a lot of air play. Apart from "This Barren Land", it's my second favorite song on the album. "When The Lights Came On", is a second David Lambert song, which starts acoustically (with a riff that seems to be inspired by "Stairway To Heaven"), building throughout.
"Russian Front", credited to Cousins, Lambert, Cronk and Hawken, gives each member of the band the opportunity to show their musical prowess, as accompanied by bittersweet lyrics telling a story of life in communist Russia.
The final song "NRG", is a melange of middle eastern sounding music, chanting lyrics and recorded street noises. In many ways this song is the most provocative on the album, marking a complete divergence from any Strawbs song that comes to memory. I suspect many die-hard fans will consider this song to be the worst on the album. I confess, I can't get the music out of my head, which I suppose says something.
Overall, Deja Fou is a strong album, with enough familiar for Strawbs fans to be able to welcome back old friends. However, the album also shows the evolution in style and innovation necessary to make it consistently interesting.

FAR MORE THAN WE COULD EVER HAVE HOPED FOR - review by Ralph Tonge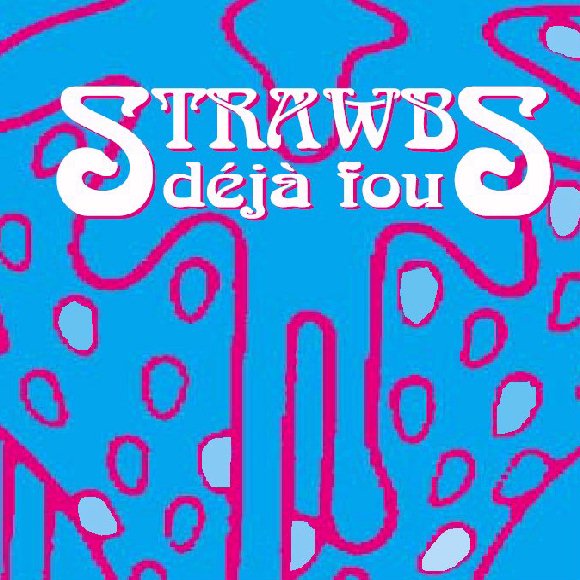 Overall I'm really pleased and impressed with the album - yes, the production isn't big budget, but nothing can disguise the quality of the songwriting, the performances and the passion that the Strawbs muster on this album. The production is overall good, and certainly better than Don't Say Goodbye and Ringing Down The Years IMO. I think the track which really shows up the production is "Under A Cloudless Sky" when the band at full tilt is just too much oomph and everything becomes a little muddy.
My immediate favourite on the album is "Cold Steel" - so fabulous to hear the banjo back in electric Strawbs - reminded me of "Flying" from Busrting At The Seams - such a distinctive sound - if played on radio this would be one of those tracks that makes you prick up your ears and say - what's that???
I would have loved to have heard a bit more John Hawken but I do understand that the distances involved were a limiting factor - but he is covered for superbly by Robert Kirby's presence. Lovely arrangements as only Kirby can. Does he arrange for anyone else these days?
Overall for an electric album it is quite acoustic - which makes me wonder if some songs were meant for an acoustic album.
Lovely harmonies on "Face Down In The Well" - Chas's high notes really filling out the sound superbly.
"On A Night Like This" is reminiscent of "La Bamba" but is very enjoyable - particularly the mandolin.
Production is at its best on "Cold Steel" - Rod Coombes drumming really driving things along nicely. Having recently acquired the Chiswick DVD, Coombes has really impressed me. His drumming on "Hero And Heroine" on that DVD is just fantastic. Hud has a more laid back style, and I do appreciate what he does, but Rod Coombes has a bit more oomph IMO.
"The Barren Land" features a trademark Lambert solo - he's still got that distinctive sound. Cousins' singing on this one is particularly passionate.
"Russian Front" retains that Hero And Heroine sound, but would have liked to have heard a bit more Hawken in the mix. The guys do play with some passion on this and I can imagine it sounding great live.
"Here Today, Gone Tomorrow" is another good song (they are all good songs!). I wish John Hawken could have played an acoustic piano, but it still sounds pretty good and I can appreciate why he couldn't. Reminded me of "You And I".
"NRG" - what had DC taken when he wrote this - it's certainly interesting listening and is not textbook Strawbs - I can imagine this to be hypnotic when played live. DC gives a good call to prayer vocal - the only thing that sticks in my throat is that some of it is a bit call and respond almost rapping (see Pete Townshend's "Face To Face" for another example of this). A bit more of the verse without the cheesy rap bit would have suited me.
On the whole I'd say this is far more than we could ever have hoped for - who five years ago would have dreamt of an album of all new material by this classic lineup. We are truly spoilt by the Strawbs in their activity - constant touring, quality albums and quality performances. How lucky we are.

21ST CENTURY MASTERS - review by Judi Cuervo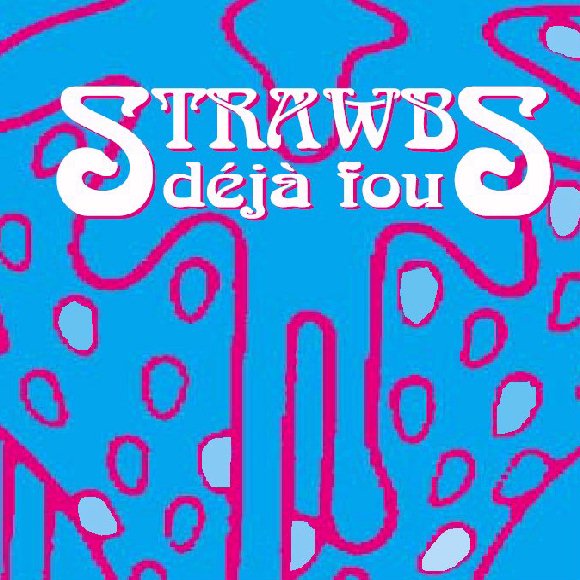 Strawbs always did do things just a bit differently than other bands. In their 1970s heyday, they managed to sell out clubs, theaters and sometimes even arenas, without a single Top 20 hit. They've been accused of performing Christian music by some and crooning pornographic lyrics by others. In the late 70s, at the top of their game, they disappeared from our shores for over two decades, leaving behind a legacy of masterful progressive rock albums like Grave New World and Hero And Heroine yet somehow remain best known as the band that launched the career of Yes' Rick Wakeman.
In 2003, Strawbs reemerged as a Cousins-led acoustic trio that lured hordes of old and new fans to venues up and down the east coast, performing pared-down versions of Strawbs' classics from acoustic release Baroque & Roll. But just when we started getting used to hearing what had been highly-orchestrated favorites like "Hero And Heroine" and "New World" translated into acoustic simplicity, it was announced that a full-blown reunion of Strawbs' electric lineup was in the works. A U.S. and Canadian tour would culminate in a headlining performance at NEARFEST 2004 Progressive Rock Festival and an album of all-new material--their first in 25 years--would mark the occasion.
But even this was done a bit...well...differently, with one band organized for U.S. performances and a different one for U.K. gigs, Cousins and guitarist Dave Lambert the only members common to both. "The differing lineups were logical, really" stated Cousins following Strawbs' three sold out performances at Hugh's Room in Toronto. "In the U.K., we're known as more of a folk band while in the States we're considered progressive rock. "
It's this progressive rock incarnation of Strawbs that is featured on Deja Fou, the long, long, long awaited release that hits the shelves in August. "Deja Fou," emphasizes Cousins, "Not Deja Vu. In French, 'fou' means mad. I came up with the title when I realized that we've got to be bloody mad to be back in the studio and back on tour after all this time."
Comprised of Cousins, Lambert, Chas Cronk, John Hawken and Rod Coombes, these Strawbs are the same guys who conjured magic on 1974's Hero And Heroine , the band's biggest American seller, considered by many to be among the best progressive rock albums of all time.
Deja Fou kicks off with "Riviera dei Fiori," an hypnotic instrumental piece that segues into "Under a Cloudless Sky" and floats beneath the surface of that track for its duration. Like so many Strawbs' classics, "Under a Cloudless Sky" swings from gentle ballad to explosive rapture before once again settling into its original soft, hypnotic rhythm. "Face Down in the Well," set against a string arrangement provided by guest artist Robert Kirby, is a showpiece of Cousins' poetry, a tune that conjures vivid images at once lovely and disturbing, the antithesis of whimsical "La Bamba"-like rocker "On a Night Like This."
Mandolin and banjo join bass, drums and electric guitar on Dave Lambert's "Cold Steel" while french horn, again from Kirby, is the surprise ingredient in the second Lambert track, "When The Lights Came On." Lambert, who performs in the acoustic version of the band as well as the electric, is himself an accomplished songwriter and solo performer whose rock & roll passion contributed to the delivery of Strawbs from its celtic/folk origins to its current progressive rock concentration.
Strawbs' trademark emotion-drenched ballads sit comfortably alongside Deja Fou's rockers, with the romantic "If," and the nostalgic "Here Today, Gone Tomorrow" lovely, heartfelt and moving. A dash of the spirituality that is generously sprinkled throughout Strawbs' catalog arrives in "Sunday Morning," a poetic accounting of one priest's pre-Mass ritual.
Even for long-standing Strawbs fans, Deja Fou, holds a couple of surprises, the first in the form of "Russian Front," an electronic and percussion-infused cut that features Cousins' at his rock-squealing best, telling a tale of love denied; and the second being NRG, an Eastern-influenced number that begins with a cacophony of noises recorded on a Cairo street. With exotic sounds and innovative rhythms, these tracks—you could actually dance to them—are a dramatic departure from Strawbs classics with a world music sound that may intrigue or may alienate devoted fans.
It's taken Strawbs twenty-five years to deliver a new album, but Deja Fou is convincing proof that these often-overlooked legends of progressive rock are less nostalgic novelty and more 21st century masters. It was worth waiting for.

FULL OF COLOUR AND LIFE - review by Doug LeBlanc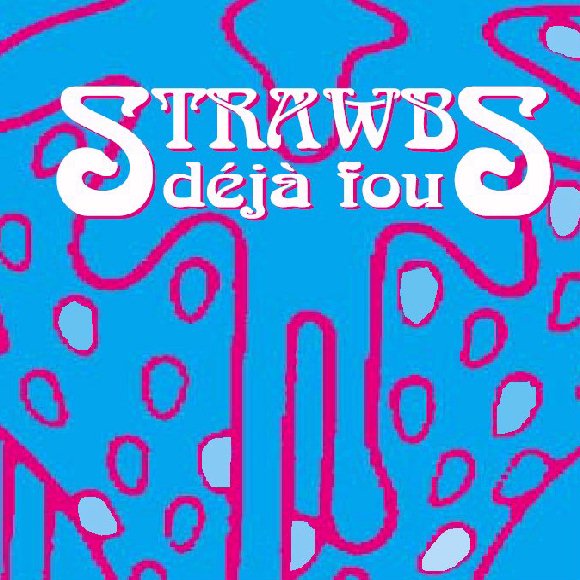 The Strawbs latest work is called Deja Fou. Fans of the band have been waiting a while for this one; a full album with the full band. Of course, their recent efforts have consisted of a trio called the Acoustic Strawbs, and the one CD they released called Baroque & Roll, not to mention an album Dave Cousins did with long-time friend Rick Wakeman.
Deja Fou, however, is a step in a different direction. This is the same lineup that created one of their greatest albums, Hero And Heroine , and, as such, much was expected from them. With a tour to coincide with the release, the Strawbs have a lot to prove, and a lot to live up to, considering they were considered to be one of the great bands of the 70's; by their fans, at least. But does it live up to the hype? In a word, yes. Deja Fou may not be all that the fans expected, given that it was put together rather quickly. However, while their may be some production questions arising from this (a few fans have complained about the quality of the recording), there is no question that the Strawbs have returned with a tour de force.
The album title comes from being crazy to be doing this again. However, the album is full of colour and life. They run the gamut of emotions, from the happy-sounding, delightful "Under a Cloudless Sky", to the sombre "Face Down In The Well"; from the fun of "On A Night Like This" to the quiet passion of the lovely ballad "If". Whatever else can be said about the Strawbs over the years, they certainly haven't lost their most valuable resource – their ability to write deep, passionate, thoughtful music.
The Strawbs have some of the most passionate fans of any band to come out of the progressive scene of the seventies. Obviously, there must be more to them than meets the eye. While they do make good music, it takes more than just a talented band to engender that kind of loyalty. The reason lies at the very heart of the vision called Strawbs music – a fire, a desire for life, a modus operandi that beckons the listen into a world created by Dave Cousins and company. They create music as deep as life itself, so much so that it creates a zeal, a vigor amongst the fans as ardent as any in the world. How they can continue to do this after so many years is amazing, but for the fans, there is no questioning this. For the fans, it is the hope they will continue to do so for many years yet to come.

GREEN STRAWBS - review by Tom Brooking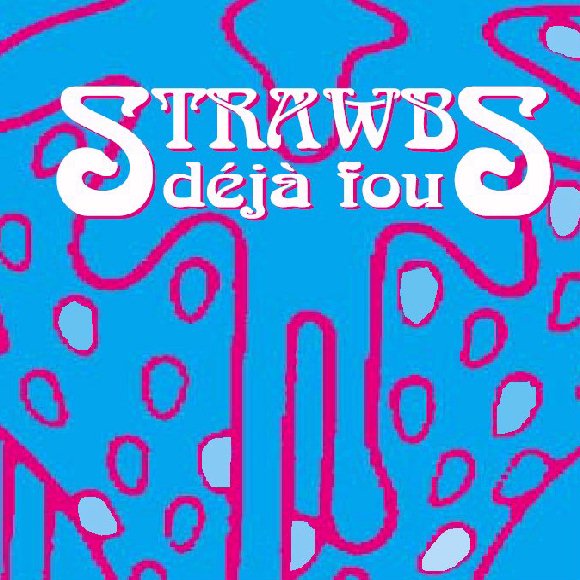 I thought I'd do this like a wine review in which 5 bottles is the ultimate and one is undrinkable. There are also a dozen tracks so that seemed somehow appropriate even if the lads are more beer drinkers!
Overall I give this 3 1/2 bottles out of five with a potential fourth one being achieved after extra listening and/or playing of songs. Naturally we have high expectations of our lads, as they are very much a first growth outfit even if sometimes a little inconsistent.
The album opens with a gentle enticing little aperitif, Beaujolais like, which whets the appetite for more with its lovely keyboard part and weaving guitar line. The second bottle does not disappoint as the flavour deepens. It's all good fun too with the band asking DC how long he's been flying. Perhaps the production process isn't quite up to standard but this is classic Strawbs and oh so musical/tasty.
The third bottle is equally great even if it takes us to trickier parts of the flavour spectrum. Very classy orchestration and a marvellous chorus despite a few grim moments in between. DC need not worry because this one really works as no one else could do a song like this - long on the palate too in that it lingers on in the head.
"On A Night Like This" is a jolly wee bottle but a bit short on the palate and doesn't quite linger like "Under Cloudless Sky" or "Face Down In The Well".
Most problems for me emerge with track 5 "If". Lovely languid music but there is a jarring note and a sign of lazy wine making in the lyrics - Jupiter and Mars doesn't quite work. Perhaps this one needs to be delivered in Italian or French (or remade there) as it's sooooo romantic.
Bottle six, "Cold Steel" restores the energy and drives along to the end for satisfying drop with lovely DC contribution on mandolin and banjo. Not sure what this little number is all about but DL has managed to write his best songs in his 50s and 20s!
Bottle seven is very subtle, quiet and laid back just like a "Sunday Morning" at church. Pretty and acoustic again but lacking the depth of the better bottles.
Bottle eight is much more complex as the quiet beginning winds up to a powerful finish with reference to the Iraq war, Foot and Mouth disease outbreak and environmental degradation. Would be even better with Brian's soft merlot to enrich and soften DL's powerful, cutting cabernet style guitar.
Bottle nine comes from DL again on "When The Lights Came On" and brings back memories of early brews produced by the likes of the Beatles. A lovely French horn line aids a touch of class and mystery returns with to the lyrics (about a power failure?)
Bottle ten is like a big, heavy Aussie Shiraz or maybe some Hungarian Bulls' blood. Rocking away and then building to some nice Russian style guitar and keyboards - will improve with age and more playing.
Bottle eleven is very closed and quiet but "Here Today/Gone Tomorrow" grows on you although it would have been better with more group harmonies.
Then on the final bottle and the zest for life returns in the extraordinary NRG. Big, eastern style spices in here as the band really rocks - like Radio Tarifa plus, plus, plus. It has a neat wee message too and hints at possible new directions for the band - a great way to kick start a day after a hang over.
So overall interesting and fun listening even if not quite up to the very best standards of this extraordinary and classy group. Some bottles are a little raw and underdone but this dozen comes highly recommended in the hope of more and even better next time with a touch more care in the winemaking and the addition of some more elegance from Mr Hawken and fluid melody from Brian W.
Well-done lads and thanks - doing this kind of thing at our age is extraordinary, brave and more than a little Fou. Drinkers of fine wine, like listeners of fine music appreciate the effort and genuine love of creation, which has gone in this highly coloured package.


Comments from Witchwood - the Strawbs Discussion Group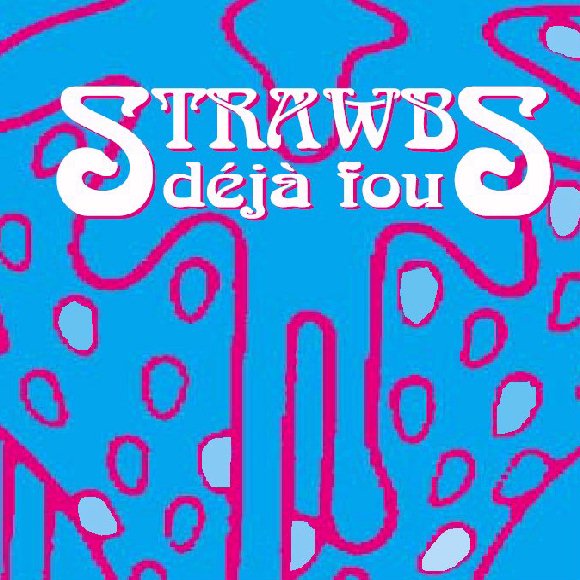 Bennett Wolf
First, the cover. It announces what is within and protects it. Good enough job.
Second, the production. Budget shmudget! It's more than adequate to me.
Now what should always be foremost, the music. For me this is the best Strawbs album since Deep Cuts and I love so many things about the albums since then too so this is not as easy a statement as it seems. Song per song this is quite a display. It's not all prog or all folk or all anything. It is simply Strawbs, one of the most delightfully undefinable bands ever to exist.
Favorites include "Cold Steel","When The Lights Came On","Russian Front" and "Here Today Gone Tomorrow" but I really love them all for different reasons.
My main complaint is probably about the balance of the album. Too many songs sound like Cronk, Coombes and Hawken weren't asked to add to them (or they just weren't around). Song's Like "Face Down The Well" and "If" could have been cut for another Strawbs Acoustic album (which would have been just fine too).
The controversial "NRG" is actually quite the rowser but its placement at the end detracts from what a classic Strawbs closer like "Here Today Gone Tomarrow" could have been in the company of predecessors like "So Close And Yet So Far Away", "Beat The Retreat" and "Goodbye". Don't get me wrong I love the ballads, especially the strings provided by the tasteful Robert Kirby. It just seems that an album celebrating the return of "Electric" Strawbs should have been more tilted to THAT end.

Neil from Beeb
Like most good albums, Deja Fou takes a few listens to start growing into your consciousness. I do not think there is a weak track on it - even "NRG" does grow on you and is an interesting experimentation, but even of its genre, it is highly melodic!!
"This Barren Land" does appear to have been based on Jerusalem (lucky copyright expires 70 years after writer's death)!!!
"Face Down In The Well", "Here Today Gone Tomorrow", "If", "Russian Front" are all excellent Strawbs pieces. "Cold Steel" and "NRG" have charm,
All together a very good piece of work...............

Adrian the Rock
I'm currently on my 3rd listen to Deja Fou and in terms of songwriting it is a fine album. "Under A Cloudless Sky" is a great encapsulation of the frustration of an older guy who wants to slow down ('All I want to do is land') but finds himself caught up in the travel expectations of modern-day middle-class living. "On A Night Like This" is another Cousins 'midnight fever' song, adding variety to the album. If the basic idea behind "If" sounds a bit derivative (of the Bread song of the same title), this is still a new and pleasant tune. "Cold Steel" is another of DL's great gibes, this one it seems to me being directed at capitalism, and "This Barren Land" bemoans man's defilement of the environment (is this really progress??)
"When The Lights Came On" is also a great song with its tension relieved by the sentiment that the singer has also discovered he is not alone in this world - may well be a contender for the lovesong category too. "Here Today Gone Tomorrow" addresses the transient and throw-away nature of so much of contemporary lifestyles, and "NRG" is at the very least lively and tuneful.
But what's really grabbed me the most about this is the number of songs that I can recognise as making reference to today's contemporary issues. Deja Fou's progressive credentials in this respect are very clear.

Ken, NY
Finally got Deja Fou. I'm not an objective viewer of the Strawbs, I often think their sense of humour gets lost .. (Don't Say Goodbye), (A Boy and His Dog). . I love Deja Fou. It is totally STRAWBS. I loved the artwork from the start. You've got a fuschia Strawberry on a royal blue background plus b/w photos of the Strawbs - open up: a booklet of lyrics - center page: DEJA FOU...what more do you want?..
So much has been said.. this album is totally Strawbs from the opening "harp" sweeps with the mellotron wood winds , with a cyclical arpeggio.. on guitars.which at times approach Who-like Quadrophenia dimensions. The Strawbs give you just what you want.. emotion, Mellotrons, lyrical keyboards, guitars; such superb guitars.. and Dave Cousins dramatic, heartfelt, and always dignified voice...
I've always loved Bach's 2nd movement in D min. The level of truth, the understanding of what it is to be human, of profound true love. I get that with "Here Today, Gone Tomorrow" - to me a song so truthful it is almost painful for me.
I've read with more than a passing interest about the impassioned debate about production values - this album is pristine to my ears - which isn't to denigrate differing opinions. This is what the Strawbs heard, and wanted. And after all isn't this what we wanted?
The album cover would make a great tee shirt...