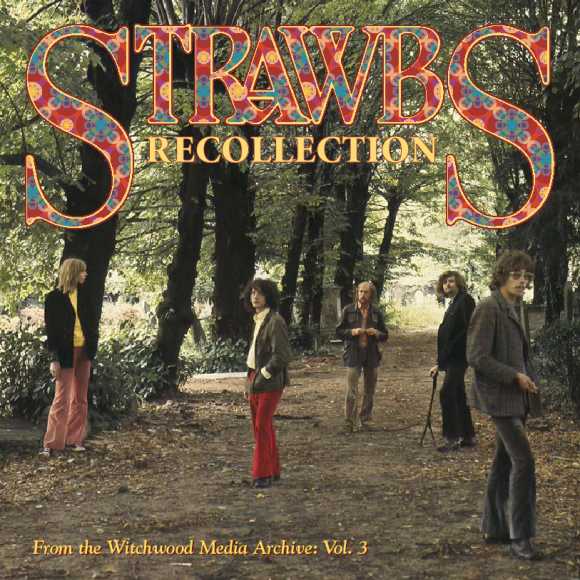 RECOLLECTION, 2006
After Dragonfly failed to achieve commercial success, Ron Chesterman decided to leave: Cousins and Hooper decided to go for broke. Recruiting Rick Wakeman they took him to Paris (he spent his honeymoon there!) to play at the Rock'n'Roll circus. Shortly after their return, the final piece of the jigsaw - the rhythm section of the Velvet Opera, John Ford and Richard Hudson, replaced Lyndsay Cooper on string bass who'd been with them for the Paris trip. The group was now an electric outfit.
In the run up to the triumphant QEH show which became their third album Just A Collection Of Antiques And Curios, the band developed the new repertoire, and reshaped the old folkier numbers over the course of a short tour with Roy Harper. A trip down memory lane and a stunning archive release.
Check out the reviews page for a preview from Dick Greener.
---
---
Musicians
David Cousins (vocals, guitars, dulcimer, banjo)
Tony Hooper (vocals, acoustic guitar, tambourine)
Rick Wakeman (grand piano, organ, harpsichord, celeste)
John Ford (bass, vocals)
Richard Hudson (percussion, sitar, vocals)
Track listing
We'll Meet Again Sometime (Cousins)

Or Am I Dreaming? (Cousins)

Song Of A Sad Little Girl (Cousins)

That Which Once Was Mine (Cousins)

Fingertips (Cousins)

The Man Who Called Himself Jesus

Temperament Of Mind (Wakeman)

Josephine, For Better Or For Worse (Cousins)

The Antique Suite (Cousins)
i The Reaper
ii We Must Cross The River
iii Antiques And Curios
iv Hey, It's Been A Long Time

The Battle (Cousins)

Where Is This Dream Of Your Youth? (Cousins)

Dance On (Adams, Murtagh, Murtagh)
---
---