GREATEST HITS LIVE - VERSIONS
For large scans of the images, click on the images: you may need to use the zoom feature in your browser on those which are 2000 pixels high to see the full image

Contents
Not released on vinyl.
Cassette
CD
DVD

CASSETTE
Road Goes On Forever cassette release
cass: RGF MC 015

CD
Road Goes On Forever CD release
CD: RGF CD 015 (Road Goes On Forever, 1993). Jewel case with 4pp booklet. Sleeve notes by John Tobler.
Booklet outer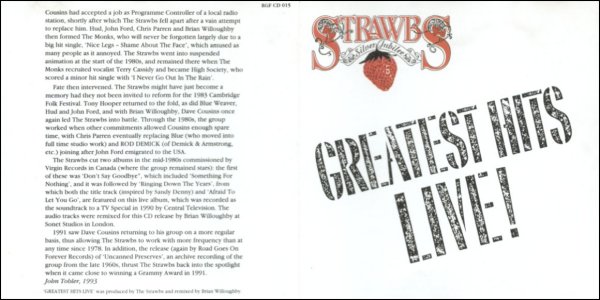 Booklet inner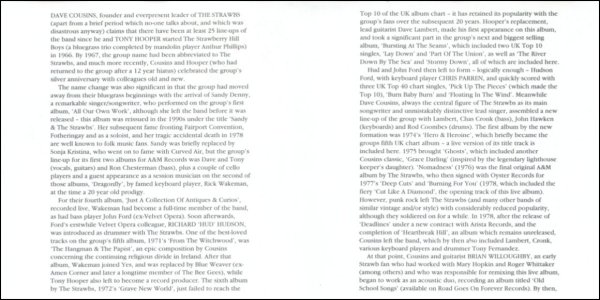 CD and tray back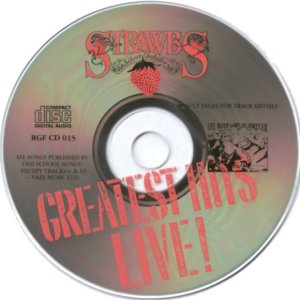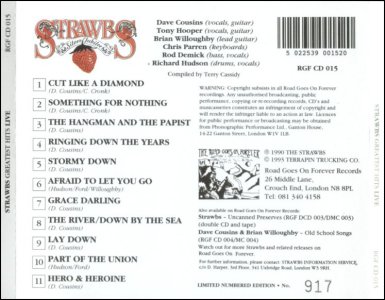 DVD
Castle DVD release
VHS video: CMP 6077 (Castle Music Pictures, 1992). the video version with extra tracks

Classic Rock Legends release
DVD CRL0794 (PAL) (Caroline 2 Limited, 2001) Classic Rock Legends.

Back to main Greatest Hits Live page
---