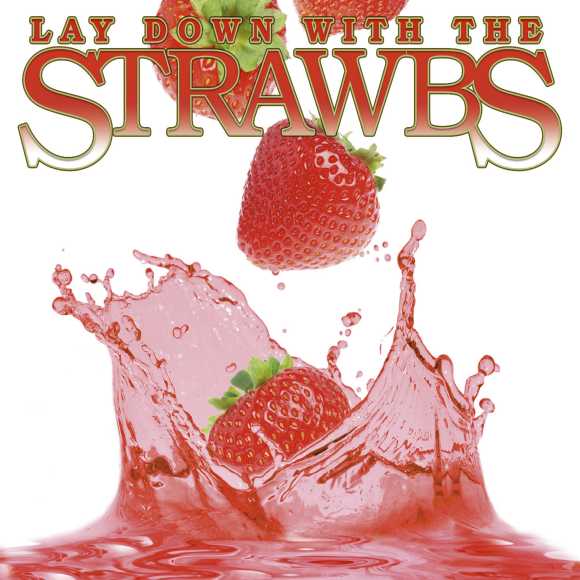 LAY DOWN WITH THE STRAWBS (Secret Records, July 2008
At last the 2006 show! This double CD was recorded live at The Robin in Bilston on the 5th March 2006 and captures the power and the glory of the electric Hero And Heroine/Ghostsline-up at a stellar show, with special guest John Ford who joined them for an acoustic show within a show and for the anthemic encore "Part Of The Union".
Captured on film as well audio (also released on DVD), one of the best performances of one of the best bands of their day, and time has done nothing to diminish their powers. It features all their hit singles and many classic album tracks spanning their 40 year career.
Track running order is slightly different to the DVD version. The running order here is not as played live - the four acoustic tracks were played between the two "halves" of Electric Strawbs, after "The Life Auction", before "Out In The Cold".
---
---
Musicians
David Cousins: vocals, guitar, banjo
Dave Lambert: lead guitar, vocals
John Hawken: keyboards
Chas Cronk: bass, vocals
Rod Coombes: drums
Special Guest: John Ford: vocals, guitar

Track listing
Disc 1
Lay Down
I Only Want My Love To Grow In You
Shine On Silver Sun
Ghosts
Remembering/You And I When We Were Young
Cold Steel
Impressions Of Southall From The Train/The Life Auction
Out In The Cold/Round And Round
Just Love
Disc 2
Autumn
Raqs Aswad drum solo
Hero And Heroine
Round And Round reprise
Part Of The Union
The Man Who Called Himself Jesus acoustic/bonus track
Tears And Pavan acoustic/bonus track
Kissed By The Sun acoustic/bonus track
Heavy Disguise acoustic/bonus track
Versions
CD (UK): July 2008.
See also DVD version, which features a bonus interview feature.
---
---