BENEDICTUS

Benedictus consists of Jeremy Gainsford - lead vocals/guitar, Jon Blake - lead guitar, Dave Usher - keyboards/vocals, Alex Bowler - bass guitar/vocals and Philip Blake - drums. The band aims to capture the essence of the original Strawbs recordings in their concerts, playing classics like "Heroine's Theme", "New World", "Lay Down", "The Flower And The Young Man", "The Hangman And The Papist", "Grace Darling", "A Glimpse Of Heaven", "You And I When We Were Young" and, of course, "Part Of The Union"!
Alex, who was also the bassist in McKenna's Gold, the band led by legendary drummer Ted McKenna of the Sensational Alex Harvey Band says, "What a joy and privilege it is for Benedictus to play the music of the Strawbs, one of the finest bands England has ever produced!"
Benedictus were invited by Dave Cousins to play at the Strawbs Christmas Party in 2007, and were well appreciated by the aficionado audience.
---
---
Live pix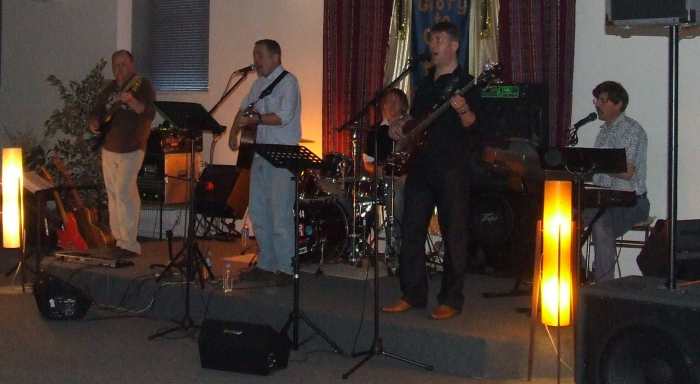 Benedictus live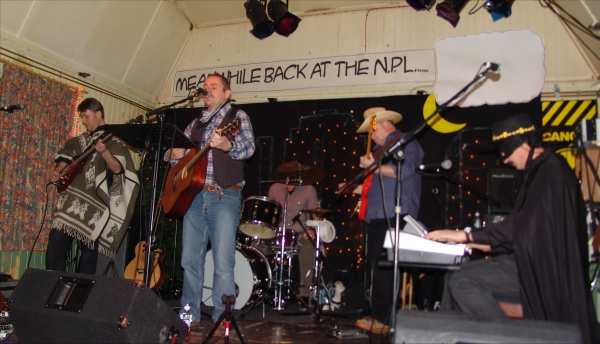 Benedictus at the Strawbs Christmas Party 2007
More photos of Benedictus by Alison Brown
---
Weblinks