BRIAN WILLOUGHBY & CATHRYN CRAIG
---
---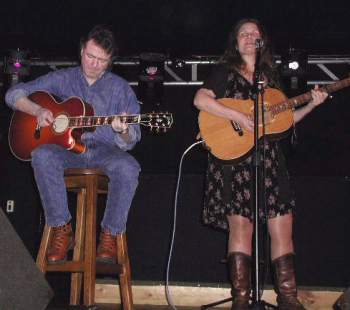 As well as playing with the Strawbs in the 80s and 90s, Brian has been a session player/sideman in much demand, playing with the likes of Mary Hopkin, Roger Whittaker, Monty Python, Joe Brown and Jim Diamond and Nanci Griffith.
Black And White is Brian's brilliantly understated acoustic solo album, with a focus on Willoughby's songs, co-written with such artists as Michael Snow, Bill Lloyd, Cathryn Craig and Mary Hopkin. Willoughby provides most of the sparse instrumentation on guitars and the lyrics are effectively handled by Cathryn, with the exception of one song featuring a performance by the wonderful Mary Hopkin.
Working in between Brian's Strawbs commitments, Brian and Cathryn developed an extremely popular live act in the UK folk clubs. I Will was the first true duo album they recorded, a splendid collection of songs, many of which appear in their live act. A polished achievement, with some excellent songs, including a version of Dave Cousins' "There Will Come The Day" with Cathryn taking the vocal.
In 2004, Brian decided to leave the Strawbs in order to concentrate on the work he was doing with Cathryn, and in later that year he released an instrumental solo album Fingers Crossed, which got very good reviews in the "musicians" music press. It features a few tracks of interest to Strawbs fans (an instrumental version of "Alice's Song", a version of "Cry No More" from The Bridge, the instrumental opening to "Face Down In The Well"; and the title track, which was the piece which Dave Cousins played to Mary Hopkin which got Brian his first job!
2004 also saw the release of "Rumours Of Rain", the folk supergroup project conceived by Brian and Cathryn (for more details see below). You can see a YouTube video here.
Brian doesn't appear on the first two Cathryn Craig albums. He does appear on some tracks on Cathryn's Pigg River Symphony CD which feature interpretations of traditional Appalachian folk songs. The duo's records are all available via the online shop on their website: www.craigandwilloughby.com.
In 2008 they completed work on Calling All Angelswhich was released in Fenruary 2009. A revised version of "Alice's Song" was issued in Jan 2009 for download, with (with Antonia Pagulatos on viola and violin and Phil Rynhart on keyboards, getting loads of radio interest.
And in September 2009, to the delight of Strawbs fans attending, Brian and Cathryn once again appeared with the Strawbs at the 40th anniversary celebrations in the so-called "Blue Angel" line-up, also featuring Blue Weaver, Tony Fernandez and Chas. Cathryn sang stunningly with Dave in the set - including two numbers which have always been Dave's solo preserve, "New World" and "Benedictus", and Brian offered up his trademark effortless searing guitar breaks. A solo set from the duo also attracted many new fans, though a loud bang at the end (the much missed Fred Wedlock switching his compere mike on) made everybody sit up sharpish.
In 2010, the Craig & Willoughby Rockin' Rhythm Revue made its debut at the Eel Pie Club in Twickenham - for photos and review, click here .
Further single releases followed: "Freeway To Her Dreams", a Gordon Haskell song (released in 2011), and "Time Has Proved You Right" (in October 2012), in support of the Hillsborough families. In 2013, Real World presented the duo stripped back to their live act, no overdubs and effects or additional players. "Rumours Of Rain" was re-promoted in 2013.
Most recently, a new album In America, recorded in Nashville with a host of well-regarded musicians, came out in late 2015.
See also The Three MustGetBeers Craig & Willoughby Rockin' Rhythm Revue
---
Albums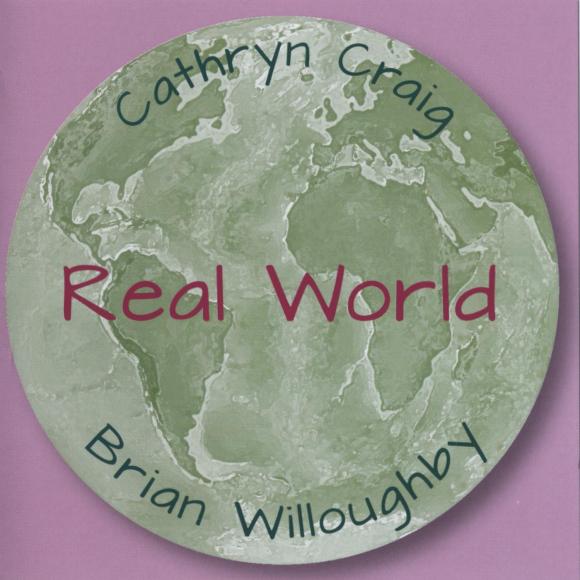 Cathryn Craig: Porch Songs (Goldrush GOLDCD0001, 1995)
Cathryn Craig: Cathryn Craig (Goldrush GOLDCD0002, 1997)
Brian Willoughby: Black And White (PYOCD001)
Cathryn Craig: Pigg River Symphony (Goldrush GOLDCD007, 2001)
Cathryn Craig and Brian Willoughby: I Will (Goldrush GOLDCD009, 2002)
Brian Willoughby: Fingers Crossed (Road Goes On Forever, RGF BWCD055, 2004)
Various Artists: Live At The Talbot (Red Kite Records, 2005)
Cathryn Craig and Brian Willoughby: Calling All Angels (2009)
Cathryn Craig and Brian Willoughby: Real World (2013)
Cathryn Craig and Brian Willoughby: In America (2015)
---
Singles
Folk For Peace: Rumours Of Rain (2004)
Cathryn Craig and Brian Willoughby: Freeway To Her Dreams (mp3 single 2011)
Cathryn Craig and Brian Willoughby: Time Has Proved You Right (mp3 single 2012)
---
Weblinks
---