KING-EARL BOOGIE BAND/PAUL KING
---
---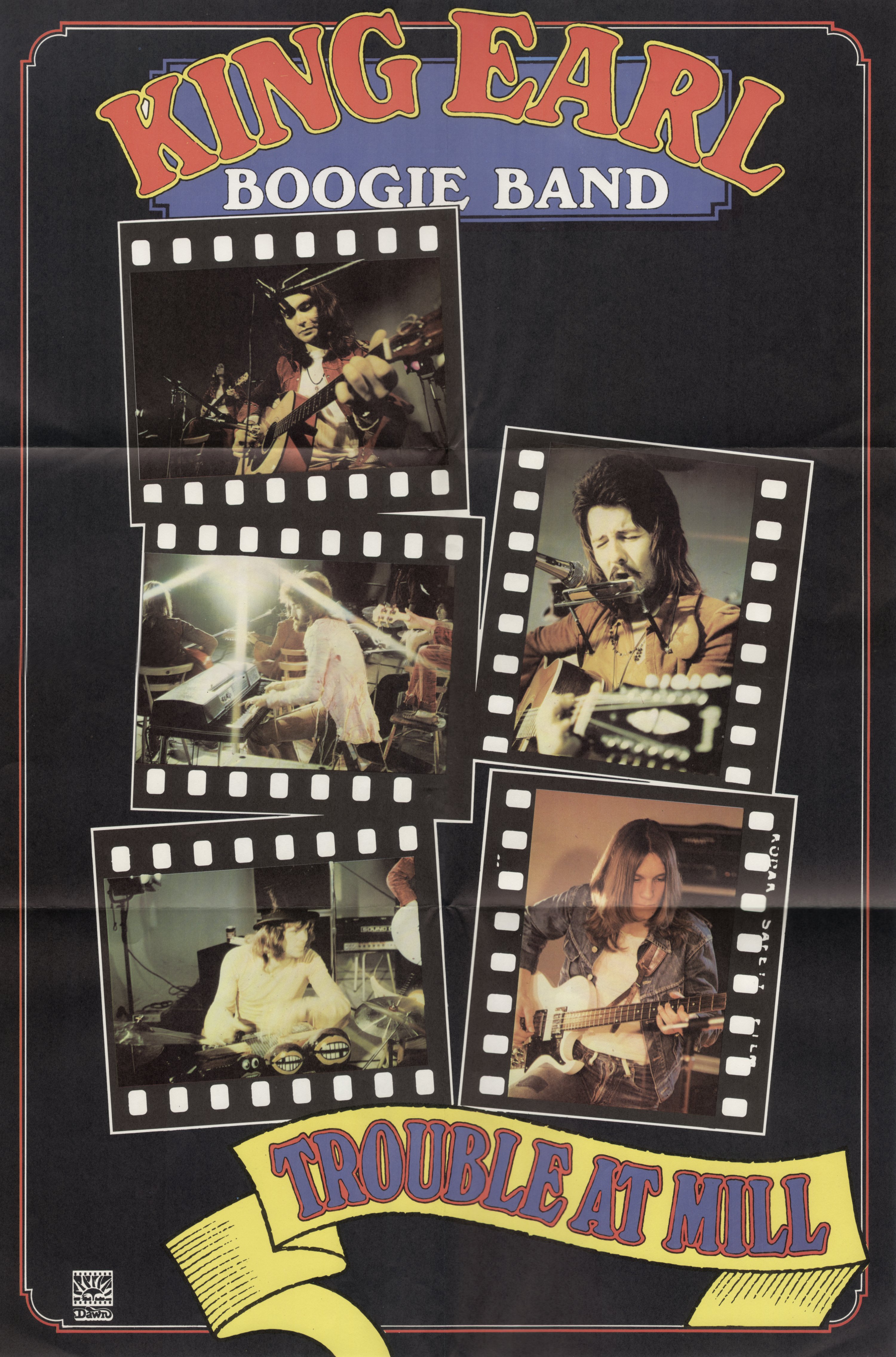 After Mungo Jerry collapsed, Paul King and Colin Earl formed the King-Earl Boogie Band and recruited Dave Lambert to join them. Recorded round about the same time as Dave Cousins' Two Weeks Last Summer, also at the Manor, Cousins produced the album (with Tom Allom as engineer) and he plays electric banjo on one track "Goin to German". Shortly after this album, Lambert moved across to join the Strawbs to replace the departing Tony Hooper.
The original album has been re-issued on CD by See For Miles, coupled with Paul King's solo album "Been In The Pen Too Long", with very informative sleeve notes by Fraser Massey.
After passing through a slew of bands in the 70s and 80s - P. Rufus King, the Jigolo Jug Band, Russian Roulette, Levi Gumble, Duran Duran (yes really, but not the famous band of that name!), Rhode Island Red and Night Shift - King reunited with Colin Earl in a band called the Skeleton Crew, which recorded a live CD "The Complete Works". Skeleton Crew eventually began operating as the King-Earl Boogie Band, releasing a new CD album in 1995 on A New Day Records. Personnel were: Paul King and Colin Earl, with Jeff Ward and Noel Jones.
The first single from the album, "Plastic Jesus", predictably ran into trouble with the BBC. Their second single (released the same week as "Lay Down") featured the Dave Lambert non-LP track "Starlight" as the A-side and "Goin' To German", with Cousins on banjo, as the B-side.
See also Fire, Dave Lambert, Lambert Cronk, Zeus
---