THE NASHVILLE TEENS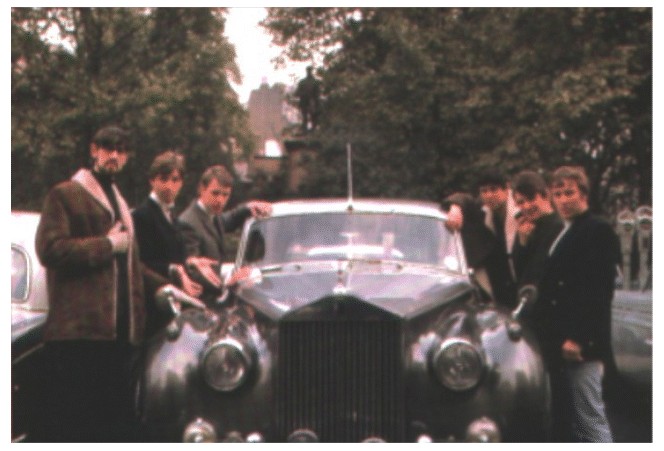 Surrey-based John Hawken's first band was called the Cruisers Rock Combo, and included Mick Dunford (later of Renaissance), In the same area, a band called the Nashville Teens were also playing. The two bands merged and turned professional under the latter name (good choice!) in 1963; they travelled to Germany and hit the club circuit, which was the testing ground for many sixties r'n'b bands, including the Beatles.
In 1964, spotted by Mickie Most, they recorded their biggest hit, John D Loudermilk's "Tobacco Road", which reached number 6 in the UK. They toured with with Chuck Berry and Carl Perkins in England, travelling later in 1964 to the U.S. and touring extensively in England and Europe. They were managed by famous manager Don Arden.
Whilst later singles achieved some chart success, they never bettered their first recording. John Hawken left The Nashville Teens late in 1968 but the band survived in various incarnations into the early '80s.
---
See also Renaissance, Third World War
---
Albums
Not really an albums band, their only album was released in 1975 long after John had departed (The Nashville Teens). There are a number of CD greatest hits collections of varying quality available.
Singles
Tobacco Road/I Like It Like That (Decca F 11930, 1964)
The Nashville Teens (EP) (Decca DFE 8600, 1965)
Goggle Eye [actually Google Eye]/T.N.T (Decca F 12000, 1964)
Find My Way Back Home/Devil-in-Law (Decca F 12089, 1965)
The Little Bird/Whatcha Gonna Do (Decca F 12143, 1965)
I Know How It Feels To Be Loved/Soon Forgotten (Decca F 12255, 1965)
The Hard Way/Upside Down (Decca F 12316, 1966)
Forbidden Fruit/Revived 45 Time (Decca F 12458, 1966)
That's My Woman/Words (Decca F12542, 1966)
I'm Coming Home/Searching (Decca F12580, 1967)
The Biggest Night Of Her Life/Last Minute (Decca F 12657, 1967)
All Along The Watchtower/Sun-Dog (Decca F 12754, 1968)
The Lament Of The Cherokee Reservation Indian/Looking For You (Major Minor MM 599, 1969)
Tobacco Road/All Along The Watchtower (Decca F 12929, 1969)
Weblinks
John Hawken's website www.johnhawken.com
---